Liberation Day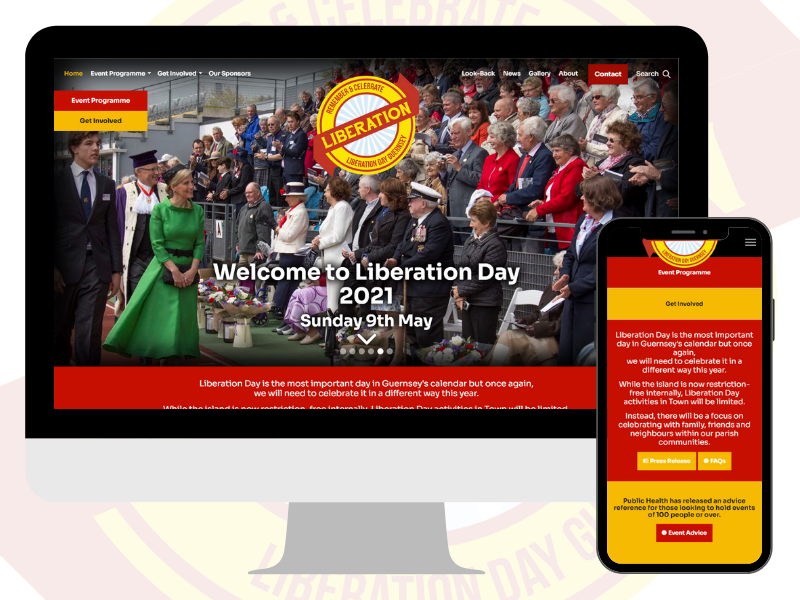 Submarine was asked to bring the island a new website experience in support of Liberation Day in 2021. The new website gives details of proposed events and activities*, as well as the history of the German Occupation during World War II, and of course the islands liberation on 9 May 1945. 

The website is designed to be responsive, built efficiently to work well in a 'real time' situation delivered to an audience with mobile devices. This is especially important leading up to the main events when people will be out and about joining in but it is also effective in addressing the increasing use of mobile devices on the island - conservatively estimated to be 60+ % of local social media traffic in 2020. 

Key deliverables in order to ensure a great weekend are the activity programme of course and encouragement for people to get involved, as this really is an interactive community event for the people, by the people. Sponsorship is also key part of funding and so these three items in particular are promoted across the site and available on every screen through a 'sticky' header bar which remains, even as you scroll the page.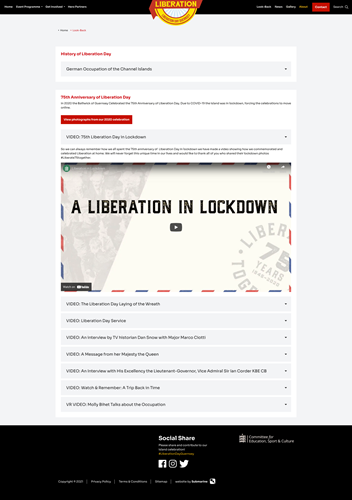 It's good to share
Why not say hello?
Submarine can help you respond effectively to a new business challenge or support a concept for feasibility, in order to get your project off the ground.  We operate discreetly and are happy to work through an NDA or contract.  Back-end code samples and professional references can be provided. Take the next step.