Pauls Motors • business process improvement
Pauls Motors are the main Škoda dealer in Guernsey with a modern showroom and maintenance facilities centrally located in St Peter Port. The business enjoys a an excellent reputation for quality and service having operated on the island for over 20 years.

Beyond providing the full range of Škoda vehicles including the advanced Kodiaq SUV, the garage offer a range of quality used vehicles with a regular turnover which has become a staple of the business. The effective promotion of these vehicles via mobile phone and tablet was a primary requirement of owner Carl Le Page for the new website designed and developed with Submarine.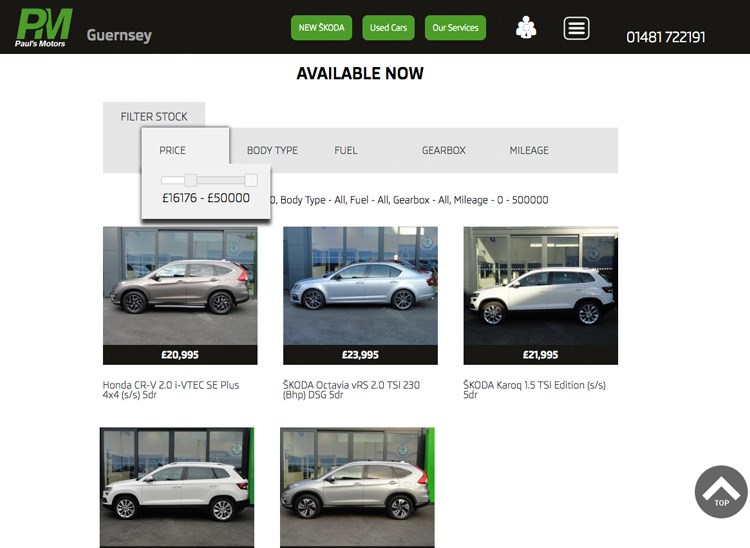 Improving business process
Submarine began by applying their light and agile CMS to a responsive design before optimising the website build for rapid download over the potentially limited bandwidth available on mobile networks. Navigation is sympathetic to mobile use with touch friendly buttons for key channels. 

In considering the mobile user experience, Submarine also looked at the way in which the used cars were presented for sale and developed these factors with Sales Manager Matt Prevel into search categories such as colour, body style and gearbox type. The categories are not only sticky for web searches but also allow users to rapidly filter results down to their personal wish list including budget.

Submarine's CMS further supported this requirement with its ease of use including file upload. Matt and the team can take vehicle photographs and have the car online in short time prompted by description fields in the website's back end management section. Not only does the new website help to promote used vehicles effectively in search engines, it also provides the team with a practical improvement in their process of pre-flighting an incoming vehicle for sale.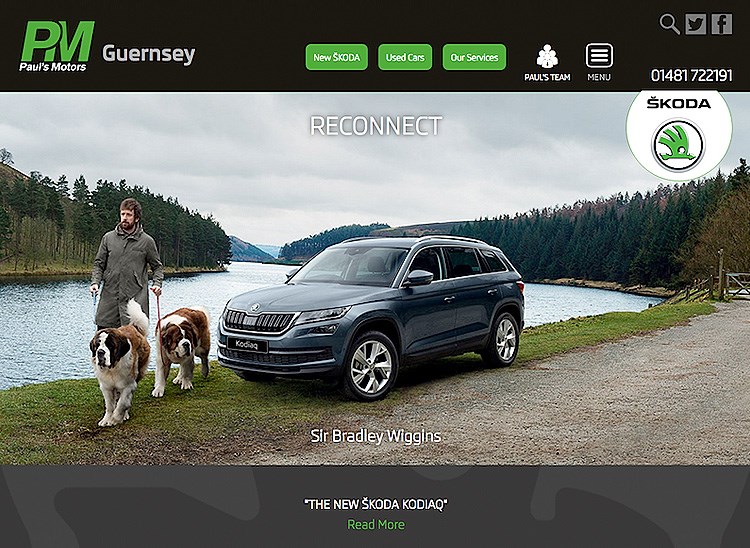 Wider marketing and brand support
The new website has additional functions customised through the CMS in support of marketing and promotion. These include the ability to change the home page header display hero and text fields to reflect the latest Škoda international promotions which are made available to Carl and Matt through a digital portal.

Submarine's creative director, Paul Brown, met with the Marketing Manager of Škoda UK on behalf of Paul's Motors to ensure that the transition of content was seamless in terms of the type of images and files available for the Guernsey franchise and their effective deployment. This was a key factor in terms of the Škoda brand use including deployment of the official font within the new website.

During this process Paul also developed a short brand and stationary options for the wider aspects of the business (used cars, servicing, maintenance) in sympathy with the companies historical colour scheme and Skoda franchise signage.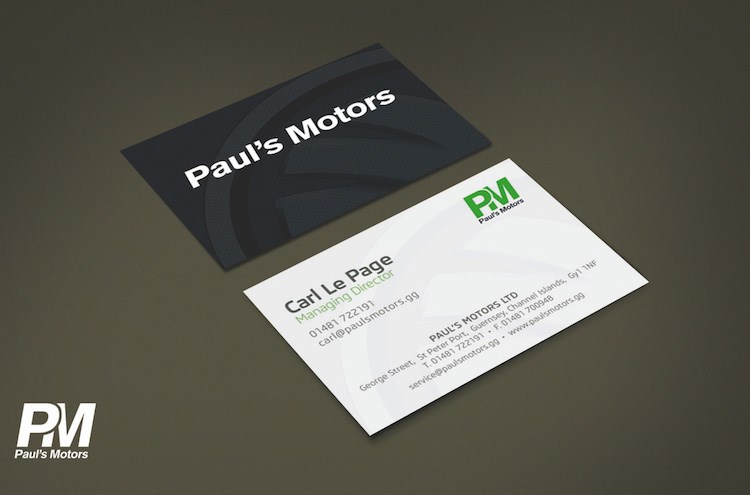 Links
Pauls Motors:  website
Have you landed here from a web search?
Submarine are a technical and creative solutions provider based on the island of Guernsey near the French coast. Our field of operation is generally the Channel Islands although we do service clients with wider operations within Europe.