Guernsey Legal Resources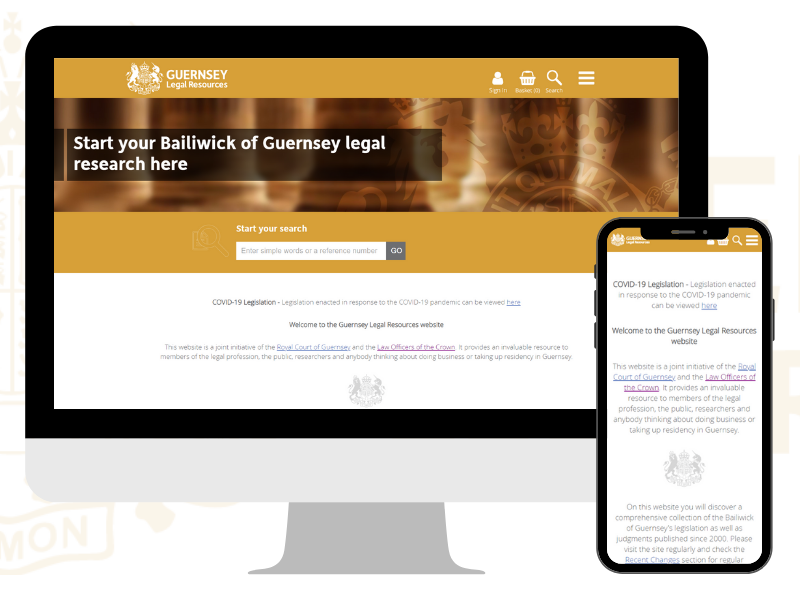 Submarine has launched an advanced web application and website front end for States of Guernsey department, Guernsey Legal Resources.  This website is a joint initiative of the Royal Court of Guernsey and the Law Officers of the Crown.  It provides an invaluable resource to members of the legal profession, the public, researchers and anybody thinking about doing business or taking up residency in Guernsey.  

This exciting new development for the island has streamlined access to a comprehensive collection of the Bailiwick of Guernsey's legislation as well as judgments published since 2000. Whilst the majority of content is free to view, the Law Reports are accessible with a subscription account. The application will continue to developed as feedback is gained on usage. This is an important aspect of a website - it is really an organic production that should adapt with use to provide the best possible response in future.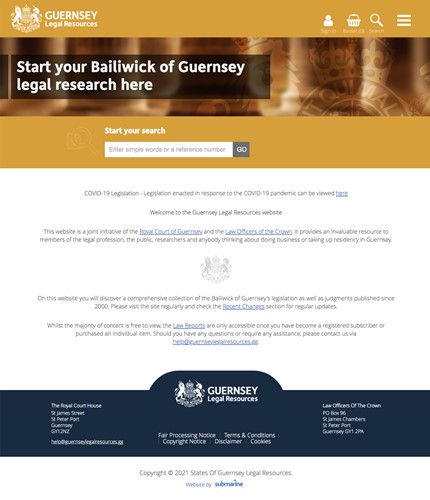 The subscription application includes a secure and bespoke eCommerce function in order to facilitate easy payment online. This has been extended to include the ability for legal organisations and government agencies to establish staff accounts further streamlining regular access.  The website content database contains a significant archive of electronic documents and as you would expect, this required a powerful search component to further improve the user experience, helping them to drill down to what they are looking for as efficiently as possible.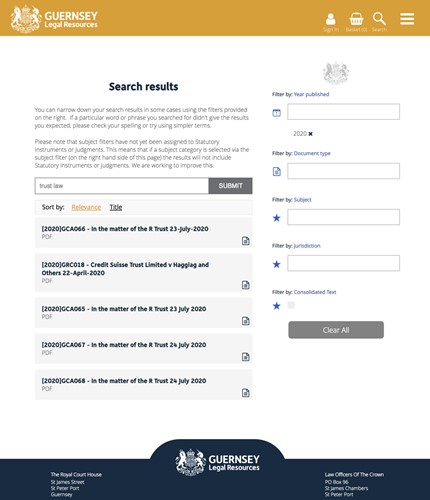 The website is managed by internal staff reducing running costs. This is facilitated by a modern and secure content management system with 'ease of use' at its core.  Submarine continues to work closely with teams across the States of Guernsey, empowering them with the latest technology and delivery for online services.

Environment
Submarine promotes support for all things green for a healthier environment. As with all new websites that Submarine create, we have planted 25 trees for The Decider through our CSR carbon offsetting scheme Ecologi.  For more information on Submarine's carbon offsetting scheme see https://ecologi.com/submarineltd
Links:
Guernsey Legal Resources
Royal Court of Guernsey  
Law Officers of the Crown

More information on:  content management systems
More information on:  marketing and creative services
Submarine Green footprint:  https://ecologi.com/submarineltd
It's good to share
Why not say hello?
Submarine can help you respond effectively to a new business challenge or support a concept for feasibility, in order to get your project off the ground.  We operate discreetly and are happy to work through an NDA or contract.  Back-end code samples and professional references can be provided. Take the next step.