G&N PT Studio

G & N PT Studio is a young business which aims to support health and nutrition locally on the island. Like all good businesses, they needed a high quality, mobile friendly website, in order to communicate with a growing customer base and to provide a platform for developing the brand and marketing to a wider audience.  Submarine were chosen as a partner since we can provide both aspects under one roof with on-going support as the requirement develops.
Owners Gabriel and Noemi met with the Submarine team in order to determine the initial scope for the site and to plan forward the likely requirement as the business develops.  This process was critical in providing an economical and flexible platform at the beginning which can be expanded in future without a significant re-build.
One take-away from this was the facility to order products through the website which can then be delivered (or collected under normal circumstances).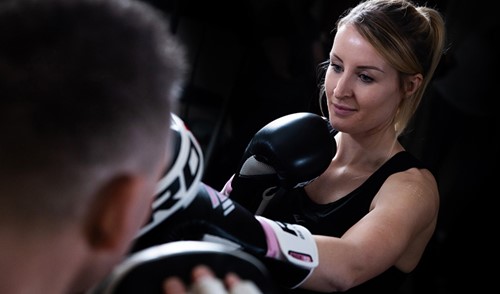 About the business
The PT Studio offer a personal training, nutrition and dietary plans, with products available to order. Small group sessions can be booked if you prefer to keep fit with family and friends and they also specialise in rehabilitation from illness, injury and post natal. New additions to the range are always under consideration and boxercise has just been added.
The website offers support for all of these as well as a health & fitness blog which the couple will build out over the next few months as they provide insight into their own personal health and fitness experience.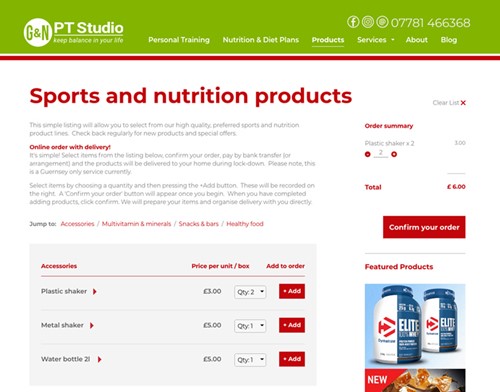 This website was under construction when the Covid 19 lock down came into force on Guernsey and he product support section was quickly adapted to provide for and order and delivery service. In this respect, the website was more important than ever in order to enable Gabriel and Noemi to maintain a relationship with their clients and continue a revenue stream. 

The products page in particular has proved a key part of this roll-out as it provides access to healthy foods, vitamins and minerals, some of which provide support for the immune system. Interest has been strong since the initial release which has introduced the business to new customers.


Links
Take a look at the new site: www.keepbalanceinyourlife.gg
Photography: DroneRanger
It's good to share
Why not say hello?
Submarine can help you respond effectively to a new business challenge or support a concept for feasibility, in order to get your project off the ground.  We operate discreetly and are happy to work through an NDA or contract.  Back-end code samples and professional references can be provided. Take the next step.