Affordable websites that work for your business
Submarine can offer your new business a great value, mobile friendly website which is easy to manage, allowing you to concentrate on your commercial priorities.
This new development has been driven by local demand in Guernsey for a professional, entry level website which is both affordable and expandable to meet future needs. As your business grows, you can add eCommerce, dynamic social media support, a blog, automated email promotion and more. Submarine websites can integrate seamlessly with well known 3rd party services such as MailChimp and WorldPay and if you don't have a logo or creative support, we can provide that too.

Submarine offers a templated website approach based on the highly respected professional code solution Umbraco, which is an ideal choice for your business needs. The platform gives you control over content allowing you to make changes at any time through your personal login and Content Management System (CMS).  It's easy to use and there is no need for the traditional on-going running expense of a 3rd party company making the changes on your behalf.  Submarine will remain at your side in case you require technical support or wish to expand your website in future.  We can also provide hosting, domain registration and email services to provide you with a complete 'turnkey solution'.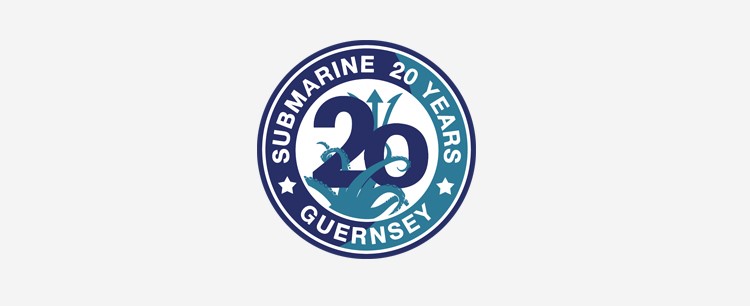 Submarine has been operating in the Channel Islands for over 20 years. Our code development skills and technical experience underpin all of our projects from a simple foundation website to a database driven, secure financial solution.
All of our websites, whatever their scale, are optimised for high performance and are fully mobile responsive. With over 50% of all web traffic now consumed on a mobile device, this should be a critical aspect of your next web project.  Social media integration is also essential for promotion. Submarine websites feature a dynamic page builder so that every promotion you make can have it's own dedicated website landing page with content that reflects the original post. This is proven to be far more effective that dropping prospects onto the home page.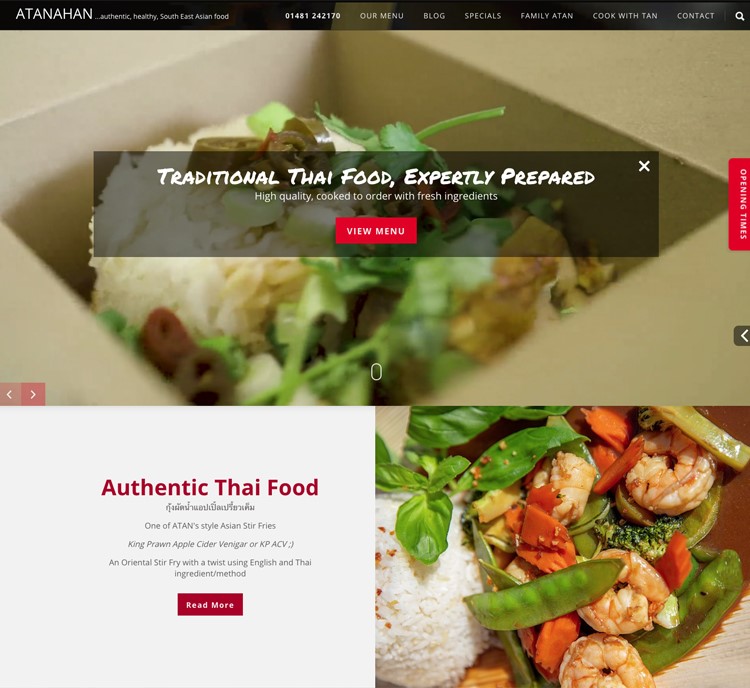 A real world Guernsey example
An example of this approach is Atan's lovely new site which was launched in June 2019. Tan and Paul have used the site to make their customers more aware of events, where they will be selling their authentic, healthy, South East Asian food, as well as weekly specials, shop menu and other key information, such as their opening times which can alternate, depending on local event support.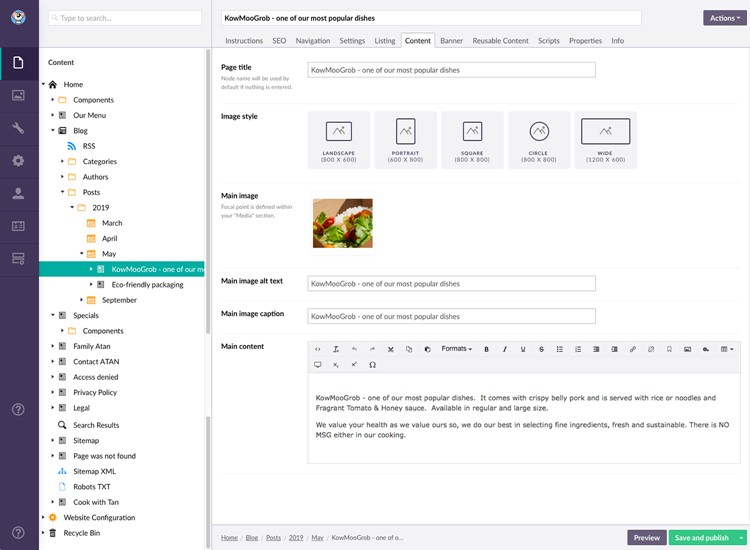 Atan regularly updates its main menu and specials and this is accommodated within the CMS. More recently, Tan has created an extra section on the website to promote and advertise Atan's 'Cooking with Tan' events. 

If you are a start-up or considering a new web development which needs to be secure, flexible and affordable, contact Submarine for a no obligation discussion of your needs. Submarine also provides in-house brand and design support if required and can manage professional photography and video in support of your marketing efforts. Take a look out our foundation work for Seachange Recruitment and trustee company Interben in the links below.


Links

Cerberus - an entry level website example
Content Management - real benefit for your comms and bottom line
Seachange Recruitment - a new short brand
Interben - a new finance brand in Guernsey
Social Media - support and website integration
Converting prospects - make your website work for you
Client process improvement - case study featuring Kings Premier Health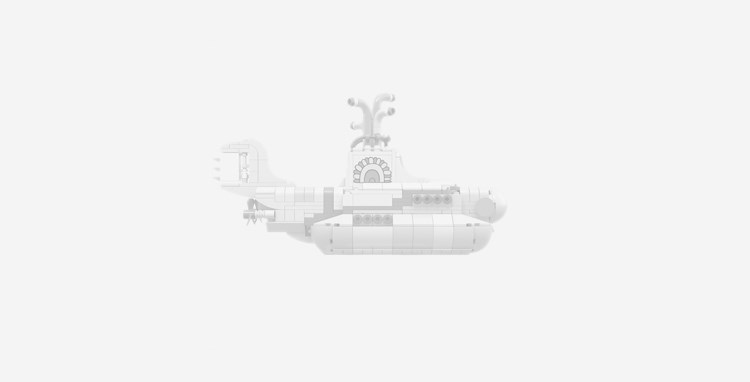 Have you landed here from a web search?
Submarine are a technical and creative solutions provider based on the island of Guernsey near the French coast. Our field of operation is generally the Channel Islands although we do service clients with wider operations within Europe.