New website for Cerberus - risk and compliance consultancy in the Bailiwick of Guernsey
Cerberus is a new risk and compliance consultancy in Guernsey. When launching the business, Cerberus approached Submarine for a professional website and hosting to act as a future foundation for their marketing communications. The website solution needed to be robust, secure, accessible and to present branding and information in a clear and direct fashion.

Submarine met with Paul Robinson, Managing Director of Cerberus to discuss the business needs and were able to deliver a foundation website package for the new company at a reasonable cost with the flexibility to be expand in order to meet future business requirements.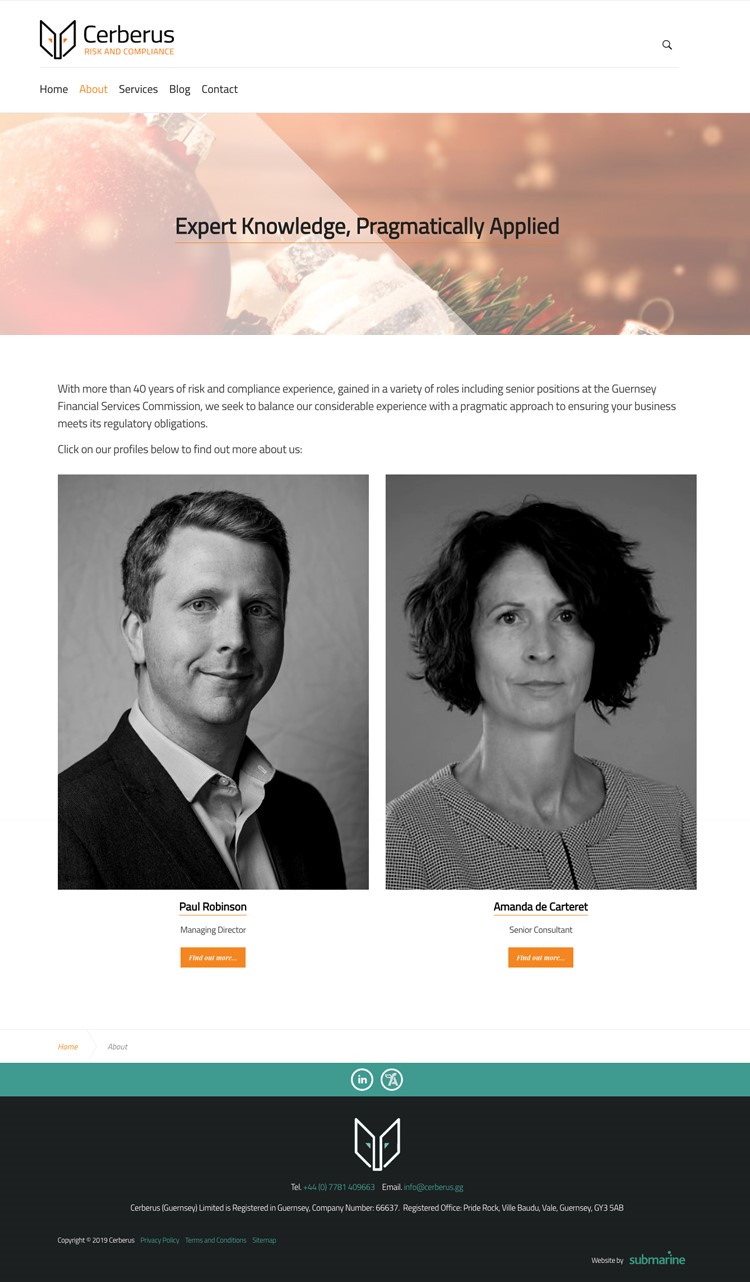 Submarine offered a templated website approach to reduce capital outlay (rather than a bespoke build), based on the highly respected, leading code solution Umbraco. Umbraco is an ideal choice for business needs as it offers drag and drop file management, security and mobile delivery out of the box. 
The platform is pre-configured by Submarine to meet each individual client need including their branding.  Control is placed in the hands of the client, allowing them to make changes at any time through the personal login and Content Management System (CMS). Umbraco CMS is easy to use without extended technical skill or web code knowledge.  By providing an administration function to internal staff, the traditional on-going running expense of external 3rd party support is negated.  Submarine remain at your side in the event that you require technical support or wish to expand your website in future with new functions such as eCommerce or integrated CRM and email marketing. We can also provide hosting, domain registration marketing and creative services to provide you with a complete 'turnkey solution', ideal for start-ups who often have a limited capacity for comms in year one. 
Cerberus provides a modern, pragmatic approach to risk and compliance consultancy in the Bailiwick of Guernsey with more than 40 years experience.  Submarine wish the new company the very best of success and look forwards to supporting their growth in future.
Links:
Cerberus https://cerberus.gg/
More information on: Content management systems  
More information on:  Web development
More information on:  Marketing and creative services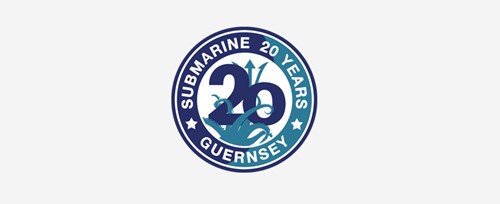 It's good to share
Why not say hello?
Submarine can help you respond effectively to a new business challenge or support a concept for feasibility, in order to get your project off the ground.  We operate discreetly and are happy to work through an NDA or contract.  Back-end code samples and professional references can be provided. Take the next step.