The website based conversion funnel
Submarine can help you to create a simple, effective communication funnel utilising your website, combined with social media, electronic direct mail (EDM) and analytics. The funnel can be used for online sales, marketing campaigns, development of contacts and even recruitment.
Basis of the funnel
In its simplest terms, a digital conversion funnel is a representation of the communication process (and strategy elements within) that you will apply from the point of open market prospect to your goal.  In the diagram below this is simplified into broad stages - each stage will have actions within including offline support where applicable.
The top of the funnel is the market place of prospects, the middle section represents your activity to generate interest and engage prospects and the bottom is the call to action / completion goal deployed through your website. Beyond fulfilling the funnel, your website can be the centre of all marketing and communications, including syndication of wider insight content and internal reporting. It's also the most cost effective option in front line comms when internally managed through a CMS.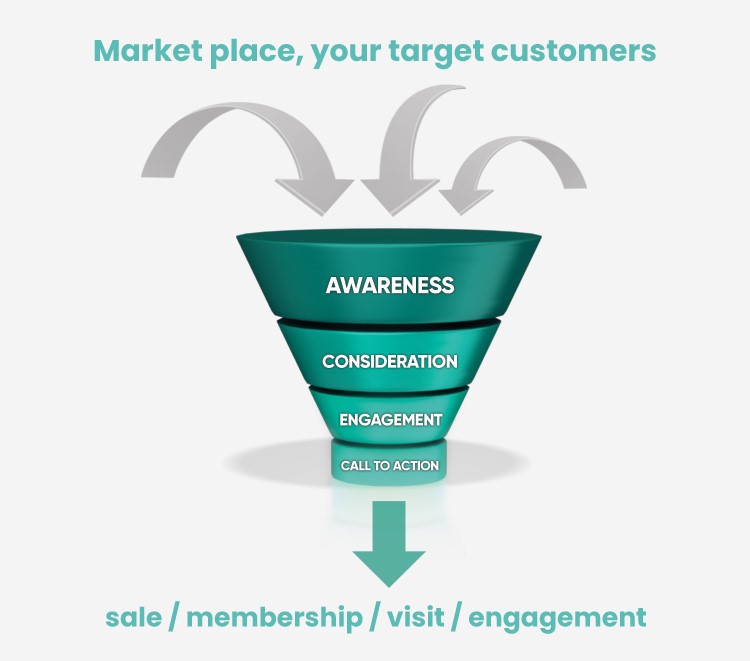 Tracking is a critical aspect of digital marketing and the analytics (quantitive data) will build over time to inform and refine your funnel(s) - offers, words, images and even the colours deployed can effect how prospects react. User testing (qualitative data) can improve the offer within the timeframe of the deployment. Analytics can be presented through a dashboard and defined in an executive report for ROI (return on investment i.e. the cost v effectiveness of the funnel and individual campaigns).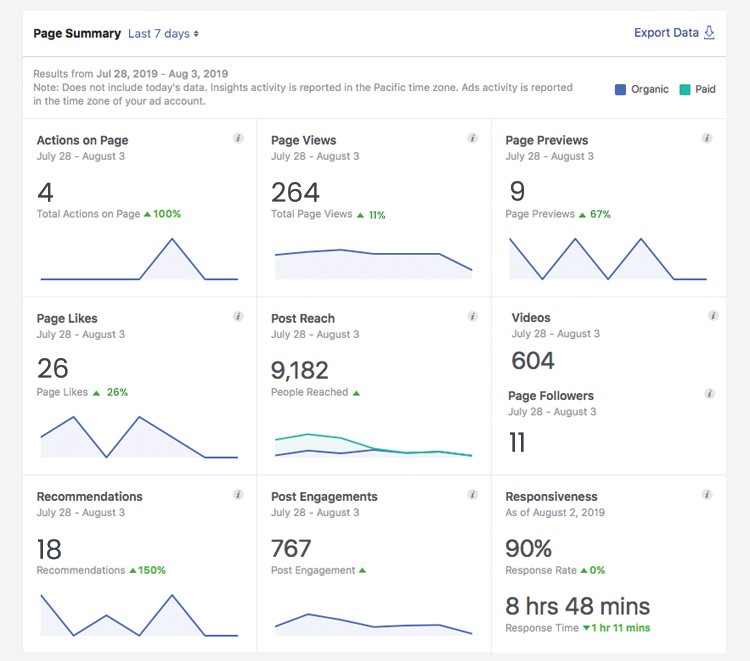 Not all funnels are the same
A simple example would be an online retailer of computer parts applying a sales funnel.  At the top, electronic direct mail advertising, website banners, Google Adwords and social media marketing campaigns would drive prospects through to the website where an eCommerce platform would qualify the product details and an ePayment system would complete the sale recording the details in a contact database on a secure server. 
What if the business isn't necessarily a product sell though? Every business needs to drive client prospects to an end goal through effective communication. The funnel can be adapted to fulfil any business requirement in this respect.  For example, the high net worth (HNW) financial services company Carey Group, applied a marketing based funnel through Submarine in order to develop relationships built on confidence in their capability, rather than a blunt price / spec based pitch. 
This communication funnel was focussed on brand building, qualifying market experience, historical record of success and scope of the business offer.  At the top of the funnel this was achieved through promoted insight articles (Mondaq), support of governing bodies such as STEP and input on business channels including LinkedIn.  These efforts were funnelled to the company website which presented the organisation's USP and offer directly, culminating with a contact mechanism for executives to follow up and nurture prospects one to one.
Carey Group website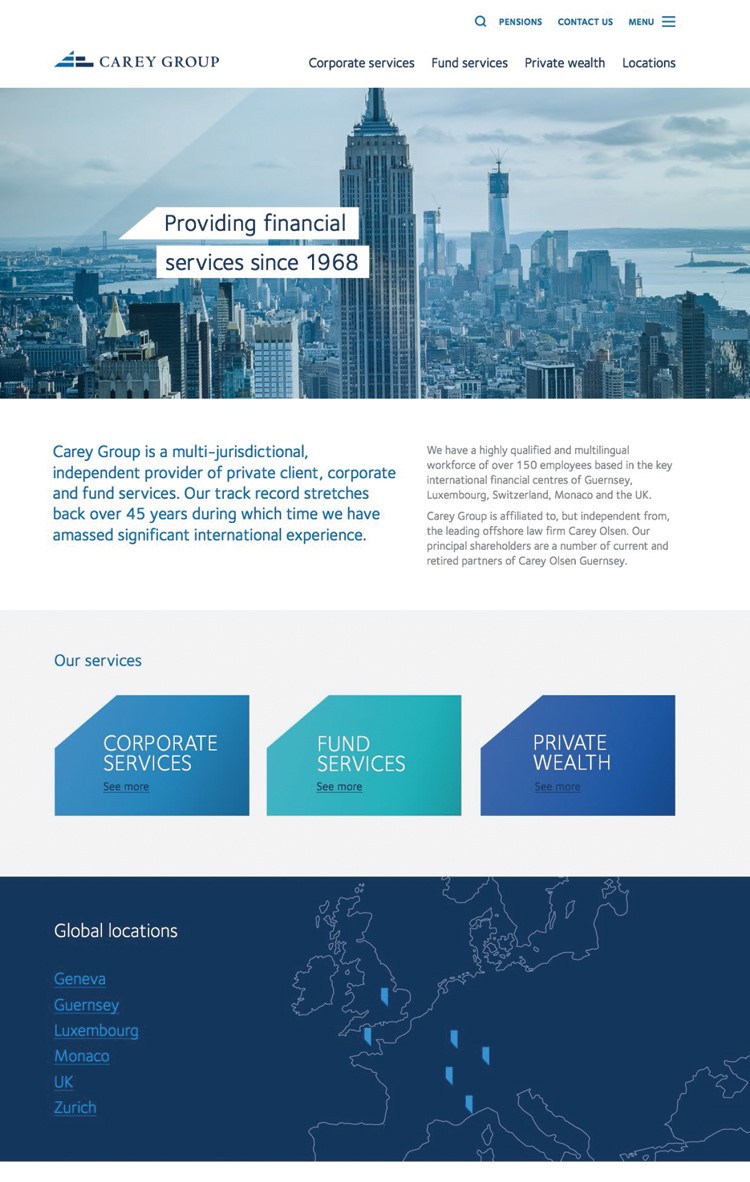 The funnel can be applied to any business model and once established can serve multiple tasks within the organisation. With this in mind, stage one is to understand your business and market well and to be clear on what you are trying to achieve with the conversion, and to which prospects.  To deploy the website funnel effectively you need:
To establish where your digital communication should be promoted - executive, commercial or domestic channels. Pre-requisite for B to C communications are social media accounts (which ones will depend on your market although Facebook dominates). Potentially extended to wider paid marketing tactics such as Adwords.
A flexible, mobile optimised website with a content management system will allow you to generate landing pages in-house as required - dedicated pages are much more effective than dropping into the home page and tracking can be set through analytics to monitor the effectiveness of your links and calls to action (CTAs). SEO isn't required for this although is considered good practice in driving wider web search based on-boarding.
A contact database within your website (or third party plug-in). This can extend to a full CRM such as Sales Force for large organisation across multiple offices (and countries).
Electronic Direct Mail (EDM), which can be relatively passive and insight focussed rather than sales offers. Either way, it is an effective method of communicating an event, advertising a campaign and following up comms with a second contact point and/or incentive.

A compelling toolset in the modern sales and marketing landscape 
Considering that web based communication continues to grow and that mobile device use now accounts for over 50% of this traffic, a mobile friendly web based conversion funnel is an essential marketing tool for your organisation's broad sales and business strategy.  In addition to this, it can be deployed at more micro levels including individual campaigns and business requirements. 
Read how Submarine applied this methodology to two recent events for Kings Premier Health Club, a new member prospect (contact) campaign and an improvement to their staff recruitment process. The method is essentially the same, and once you have the infrastructure in place, it can be deployed cost effectively in short time, becoming more effective over time as you add followers, develop analytics and qualify prospects in your contact database.

Links
Submarine improves Kings Premier Health Club recruitment approach
Kings Premier Health Club - new prospect campaign funnel
Have you landed here from a web search?
Submarine are a technical and creative solutions provider based on the island of Guernsey near the French coast. Our field of operation is generally the Channel Islands although we do service clients with wider operations within Europe.