Fintech & proof of concept
FinTech is a term which describes new applications, processes, products, or business models in the financial services industry, composed of one or more complementary financial services and provided as an end-to-end process via the Internet.  Submarine has been operating in the Channel Island's financial environment for 20 years developing web based applications for leading international financial organisations including Nordben, Generali and Carey Group.

With an extensive knowledge of programming languages and a wide ranging technological skillset Submarine is able to go beyond the traditional website communication model to build agile business applications and more advanced web and mobile applications which provide direct benefit to organisations.


Practical application and benefit
Submarine worked with financial services company Carey Group over a 6 year period supporting its 7 European offices in the Fund, Private Wealth, Corporate Finance and Pensions sectors. This worked included:
building an advanced CMS based international group website (with individual sub sites for each location) in 2011 and  again as fully mobile responsive in 2016
bespoke intranet application 'Connect' which improved internal private comms between international teams 
an online pension application process which fed data back into the Group's UK team in Milton Keynes
a marketing comms 'Insight & News' function with RSS which improved delivery of content to professional media channels including Russia Today and Step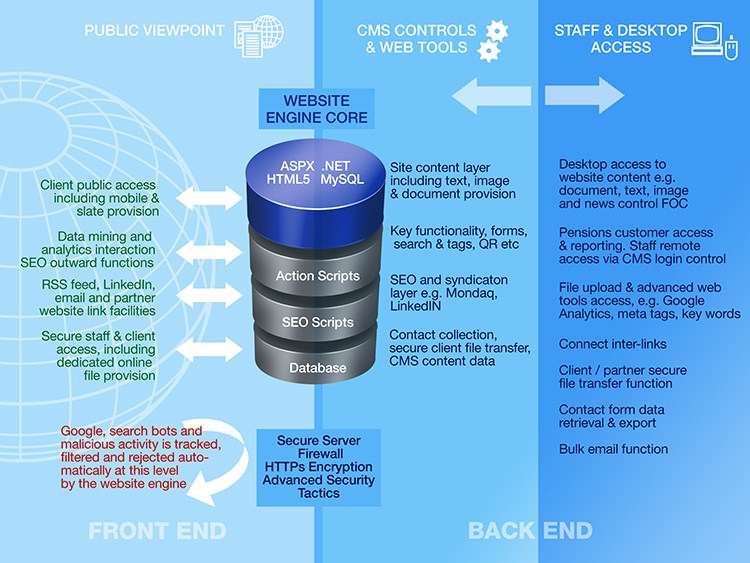 Early development and proof of concept
Technical developments on a national and international scale can be time consuming, and will involve a good deal of work for both the client and contractors teams. Submarine's experience and technical expertise can support your development and we often provide insight which helps steer and simplify initial concepts, providing a sharper response and better value.

Submarine can build out projects in iterations and provide an early proof of concept to an agreed budget in order to help executive and management teams promote projects to stakeholders, CEO / CFO and board members.
It's good to share
Why not say hello?
Submarine can help you respond effectively to a new business challenge or support a concept for feasibility, in order to get your project off the ground.  We operate discreetly and are happy to work through an NDA or contract.  Back-end code samples and professional references can be provided. Take the next step.