Financial Intelligence Service new website
The Financial Intelligence Service (FIS) play a vital role in Guernsey, in countering international crime including money laundering, terrorist financing and proliferation financing. They are part of the Bailiwicks Law Enforcement team.

The FIS is the financial intelligence unit for the Bailiwick of Guernsey and engage with similar units across the world in a continuing fight against organised crime actors who might seek to exploit the borders of different jurisdictions. The work is both sensitive and at times highly technical.

In developing their own online communication, it was critical for the FIS team to present the island professionally with direct information, simple navigation and clarity. Due to the international nature of their activity amongst wider law enforcement partners, it was equally important to visually place the service and its key purpose from the first screen.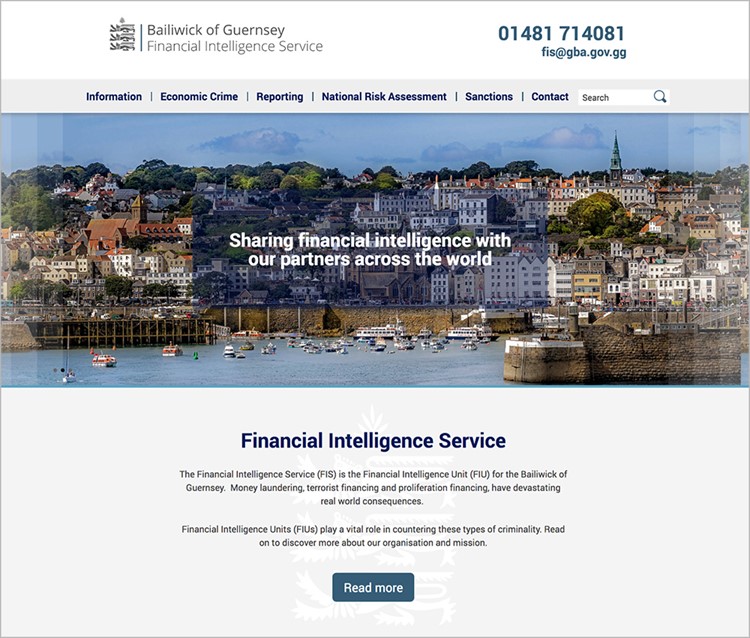 The website has been developed on the States of Guernsey content management platform ICM which offers advantages of localised IT and security support with reduced cost, a consideration that also benefits the tax payer.

Submarine is a local Guernsey website developer of 20+ years standing, technical and highly experienced with the ICM system having built and maintained many SoG websites on the platform including Guernsey Harbours, Guernsey Water, States Works, Government House, The Royal Court and The Guernsey Police website.  This made Submarine a natural fit for the FIS staff and the work moved through the design and planning stage seamlessly as a result.

Submarine also work commercially for SMEs and provide a wide range of services for new start-ups and in support of digital transition including eCommerce, web data applications and mobile app development. 


Links
Take a look at the new site: Financial Intelligence Service

Guernsey Water
Guernsey Harbours
Government House
Itchyfeet Recruitment
Channel Island Ceramics


Have you landed here from a web search?
Submarine are a technical and creative solutions provider based on the island of Guernsey near the French coast. Our field of operation is generally the Channel Islands although we do service clients with wider operations within Europe.