Google Street View & Google Profile
Google Street View
Submarine is recognised by Google as a Street View Trusted Photographer. Our Street View images have generated millions of views - within a week of publishing a panoramic Street View walk-through for The Institute, it had over 5,000 views. Submarine has been busy creating Street View images of Guernsey and adding them to Google Maps for several years upgrading our cameras and techniques as the technology improves. Google Maps is a widely used app and Street View is evidently popular. This has potential for improving your marketing channel range:
Raise your profile through a popular 'mobile' channel.
Make your business stand out tied to a

Google My Business Profile.

Show clients and customers how to reach you and what your building and approach looks like.
In addition, hoteliers, leisure facilities, kiosks and museums can make their guests even more excited for their upcoming holiday or break by showcasing outside and inside your property and the surrounding environment.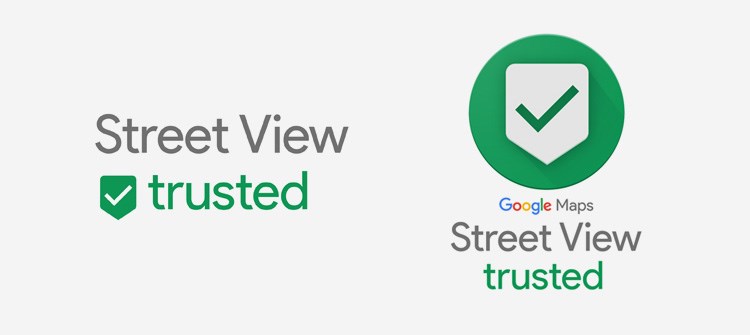 Private 360 Images and Walk-Through Tours
Whilst Google Maps with Street View can be useful in the wider circulation of your content, Submarine can also produce and host private 360 photography and walk-through tours which can be deployed on social media and within your website. These have the advantage of a more streamlined interface and controls without Google's wider browser and external links. Try viewing the approach to Submarine's office from the sea front in a stand alone viewer - see below.

Submarine created a short tour of St Peter Port at Christmas to highlight this. A previous submission, a view to Sark from the seafront in St Peter Port, has had over 118,000 views since its upload... a potentially powerful digital marketing channel, largely unexplored.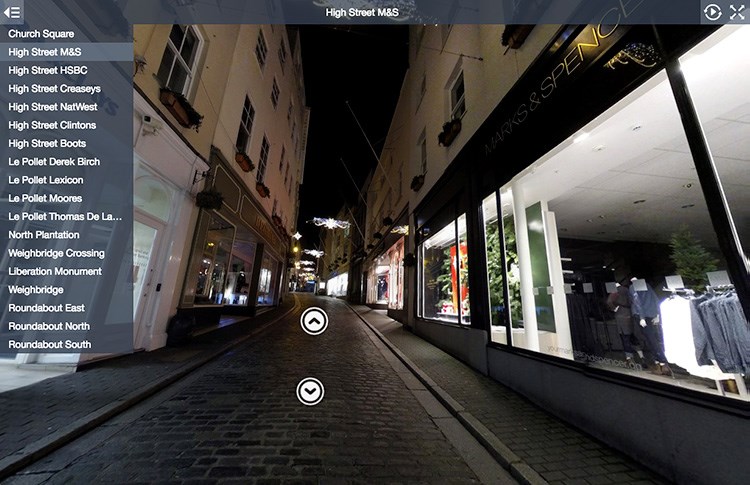 Google My Business Profile
Many people are still not aware that Google create a free business profile which appears when people are searching for your business or businesses like yours on Google Search or Maps. This is not altogether altruistic as its commercial imperative is to present accurate information to qualify its own search results. By taking control of your Google My Business profile, you can stand out more effectively on the platform and potentially generate more incomings.

This is particularly effective when combined with accurate contact details, an image (or Street View VR) and a Google Map deployed on your website. Submarine can advise and provide this service for you which should be on everyone's 'must do' marketing hit list.

Bing has a similar 'Places for Business'.


Links
Submarine office approach from Glategny Esplanade and Well Road using bespoke walk through.
Google Street View Examples
The Institute, Princess Elizabeth Hospital
La Fregate Hotel
Guille Alles Library
Water Lane St. Martins
Cliff Path Moulin Huet
Terrace Garden Cafe
Guernsey Airport
Le Gouffre Cafe
German Occupation Museum
It's good to share
Why not say hello?
Submarine can help you respond effectively to a new business challenge or support a concept for feasibility, in order to get your project off the ground.  We operate discreetly and are happy to work through an NDA or contract.  Back-end code samples and professional references can be provided. Take the next step.