Tour de Submariner - new website
Tour de Submariner charitable event – A new website from Submarine
When Darren Lunn, a Royal Navy submariner, came to Guernsey for a break and saw signage for Submarine offices, he couldn't believe the coincidence.
Darren contacted the office and explained that he and two Royal Navy colleagues were training for a charitable event, raising money and awareness for military mental health and needed a website.  How could we resist; it seemed it was meant to be!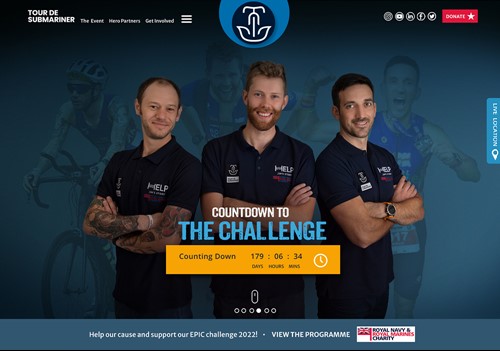 Along with submariners Kyle Baker and Adam McCrohan the trio will cycle the 2020 Tour de France route from Nice to Paris in August 2022 for the charity HELP- Jim's Story.  HELP has been set up as a fund under the Royal Navy and Royal Marines Charity (RNRMC) umbrella with the aim of educating, raising awareness and providing a deeper understanding of mental health and the factors that affect wellbeing; as well as providing people with the practical skills and knowledge needed to spot the triggers and signs of poor mental health and give people the confidence to step in and support someone where needed.
We all may experience poor mental health through our lives, however through awareness and education we can increase our knowledge around mental health and recognise symptoms in ourselves and in each other. No one should have to face it alone.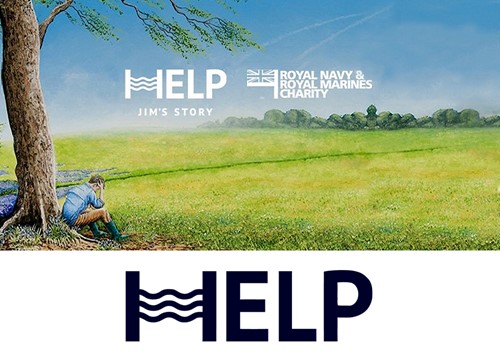 Submarine is proud to be helping such a great cause and wish all concerned the best of luck.
For more information, please see the event website: http://www.tourdesubmariner.co.uk/
It's good to share
Why not say hello?
Submarine can help you respond effectively to a new business challenge or support a concept for feasibility, in order to get your project off the ground.  We operate discreetly and are happy to work through an NDA or contract.  Back-end code samples and professional references can be provided. Take the next step.