The Submarine bike fleet
In a world where we all need to think about the resources we use and the way we live, Submarine tries its very best to be green. Our office uses many sustainable products and and we have environmentally friendly procedures in place beyond standard recycling. 
One of the most important things that we do is the way we travel. Generally we either cycle or walk (even to meetings), as well as using the bus when this is not practical. Not only does this reduce fossil fuel use and greenhouse gases it also keeps us fit, which is good for the business.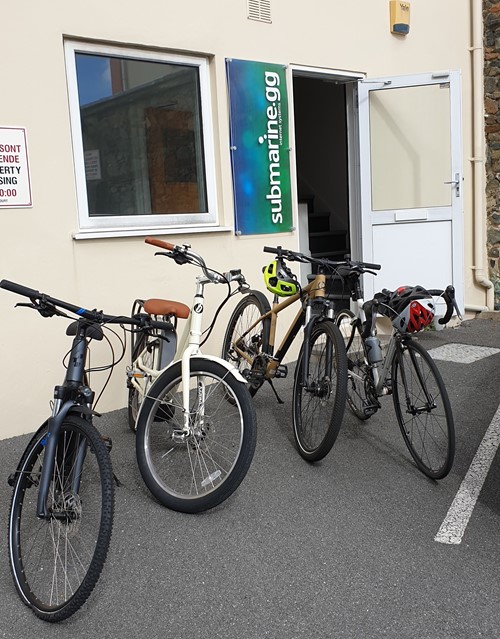 The Submarine bike fleet is important to us and we are proud that our staff make the effort to keep our green ethos alive.
We strive to improve on our green credentials and positive contribution to the environment and our island community. Watch this space.
Have you landed here from a web search?
Submarine are a technical and creative solutions provider based on the island of Guernsey near the French coast. Our field of operation is generally the Channel Islands although we do service clients with wider operations within Europe.