ShopGuernsey website is launched in support of the island community
Submarine is continuing to operate during the current lock-down.  In an effort to use our skills and experience to support the island community, we have created a tool to help retailers continue to operate effectively, and the general public to shop safely.  This is in line with the current States of Guernsey recommendation issued on the 7th April 2020 which require the order of goods online (or by phone) and to have them delivered directly to local homes.
Traders
ShopGuernsey is a place where any business from a single trader through to a large established concern, can publish details of their current status, what they are selling, a point of contact, delivery details and even an FAQ section.  There are options from a simple free listing with basic details, through to a full online shop with products lists and electronic payment. 

If you are a small island trader who has not had the time or budget to go online previously, this is a great opportunity to do so, and the first steps are free of charge.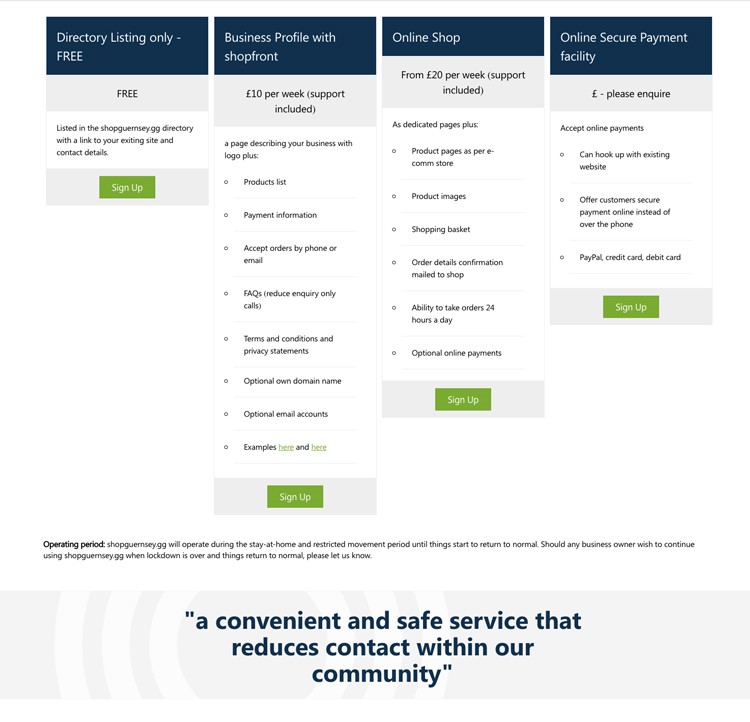 Shoppers
Shoppers can browse the various participating retailers in the directory and find out what the current status of a particular store is, for example, they may be operating under reduced opening times.  Contacts are included towards placing an order and you can pay in several ways (dependent on the store) including by phone, bank transfer and ePayment.  You can arrange a time to have your order delivered directly to you home with the supplier.

Delivery
We have partnered with local provider AS Taxis so that you can be reassured that your orders will arrive in good condition, safely and securely.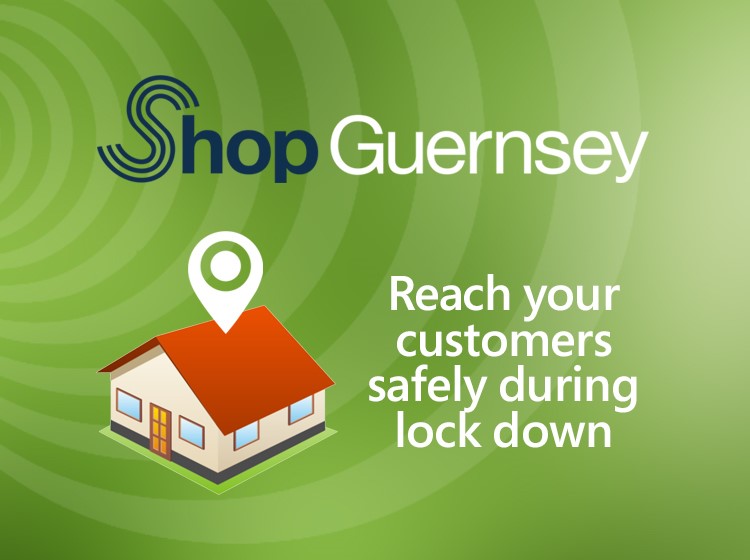 If you know of any single trader or business that may find ShopGuernsey useful, please let them know of this project which operates within the States of Guernsey guidelines in support of the island community. 
The site is free for shoppers.  For traders, an initial business listing is free of charge and we can help with graphics and logos if you need these to dress your listing. 


It's good to share
Why not say hello?
Submarine can help you respond effectively to a new business challenge or support a concept for feasibility, in order to get your project off the ground.  We operate discreetly and are happy to work through an NDA or contract.  Back-end code samples and professional references can be provided. Take the next step.