Nerds? Desk Jockeys? Think again.
Despite the fact we find the nomenclature 'Nerd' and 'Geek' terms of endearment, the staff at Submarine don't fall in to the stereotypical image of an IT professional, data engineer or graphic designer, glued to our computers screens, desk ridden for 12 hours a day. In reality we are a rather active bunch.
You might be surprised to find out that four of our staff are gym users. Don runs regularly including lunchtimes, Charlie enjoys body pump on an evening and Paul, cycles a regular 50 miles a week having completed 1800 miles in the last 7 months without the aid petrol or an electric battery. Norman and Lou enjoy the cliff paths, gardening and growing their own vegetables and Yuri is developing an interest in digital music.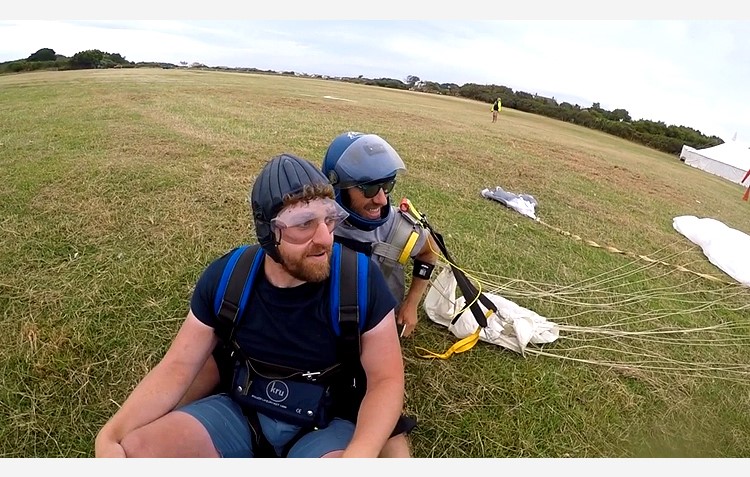 Alex has a key interest in fitness and you can often spot him down at the Marina Health club off the Esplanade in St Peter Port. His dare devil nature recently took him 3000 feet into the air for a sky dive above Guernsey!  That may be a step too far for the rest of us. We will stick to Microsoft Flight Simulator thank you... at our desks. 


Links
If you have a Facebook or Twitter account you can watch a video of Alex on the Submarine channels.
Have you landed here from a web search?
Submarine are a technical and creative solutions provider based on the island of Guernsey near the French coast. Our field of operation is generally the Channel Islands although we do service clients with wider operations within Europe.