#FridaysForFuture - 20th September 2019
Greta Thunberg is a Swedish environmental activist. In August 2018, at the age of 15 she took time off school to demonstrate in front of the Swedish parliament, calling for stronger climate protection. The movement she founded, Fridays for Future, refers to how she strikes every Friday to protest the lack of effective climate legislation on a governmental level.
Thanks to Greta, students throughout Europe have engaged with the protest and this is becoming a global movement. On Friday 20th  & 27th September 2019, it is anticipated that huge numbers of school children in over 150 countries will join the protest and there is an international call for everyone with a social conscience to show their solidarity.    


Unfortunately, it is not practical for the staff of Submarine to go on strike for the day although we will mark the event symbolically at 11.00am by leaving our desks.  Beyond this, Submarine actively promote an environmental policy within the office.  We have reduced our carbon footprint on several fronts - by replacing coffee pods in favour of grounds, installing recycling boxes for waste, rejecting plastic goods and packaging wherever we can, and installing efficient electric heaters for the Winter months.  On the travel front, none of our staff use a personal motor vehicle for their journey to and from work.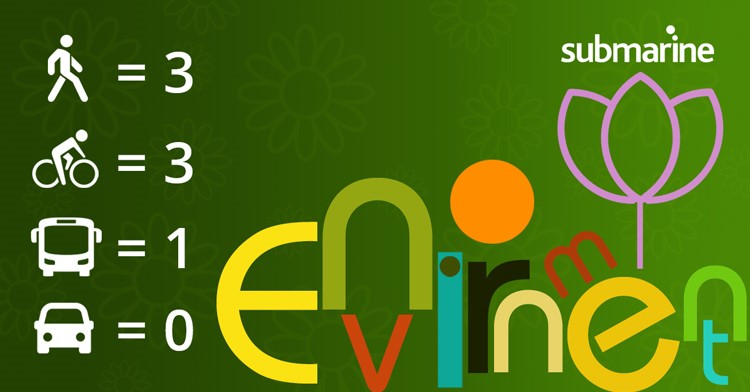 Join us in support of the environment and our beautiful island of Guernsey.


Links

Greta Thunberg:  https://www.facebook.com/gretathunbergsweden/
Twitter:  https://twitter.com/hashtag/FridaysForFuture
Facebook:  https://www.facebook.com/FridaysForFutureInternational
Instagram:  https://www.instagram.com/fridaysforfuture/
Extinction Rebellion Group Guernsey: https://www.facebook.com/extinctionrebelliongsy/
It's good to share
Why not say hello?
Submarine can help you respond effectively to a new business challenge or support a concept for feasibility, in order to get your project off the ground.  We operate discreetly and are happy to work through an NDA or contract.  Back-end code samples and professional references can be provided. Take the next step.