Nanai Boat Tours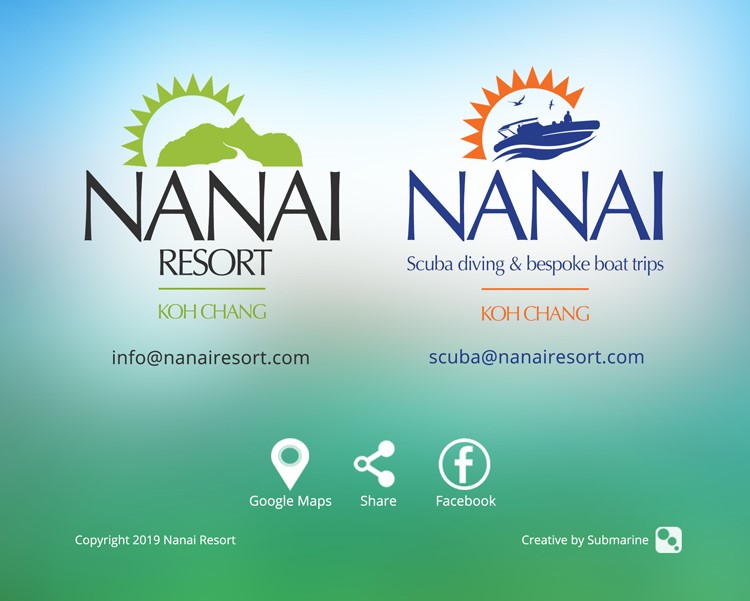 Building on the previously developed resort identity, Submarine has provided creative for the launch of the new Nanai boat tour service in Koh Chang, Thailand. The logo and colour scheme has been provided in several formats for screen and print applications and in support of wider marketing channels, for example, the inclusion of a roundel for social media avatars and merchandising.
Submarine won't make a drama out of your objectives - we will provide an effective solution with cross platform support.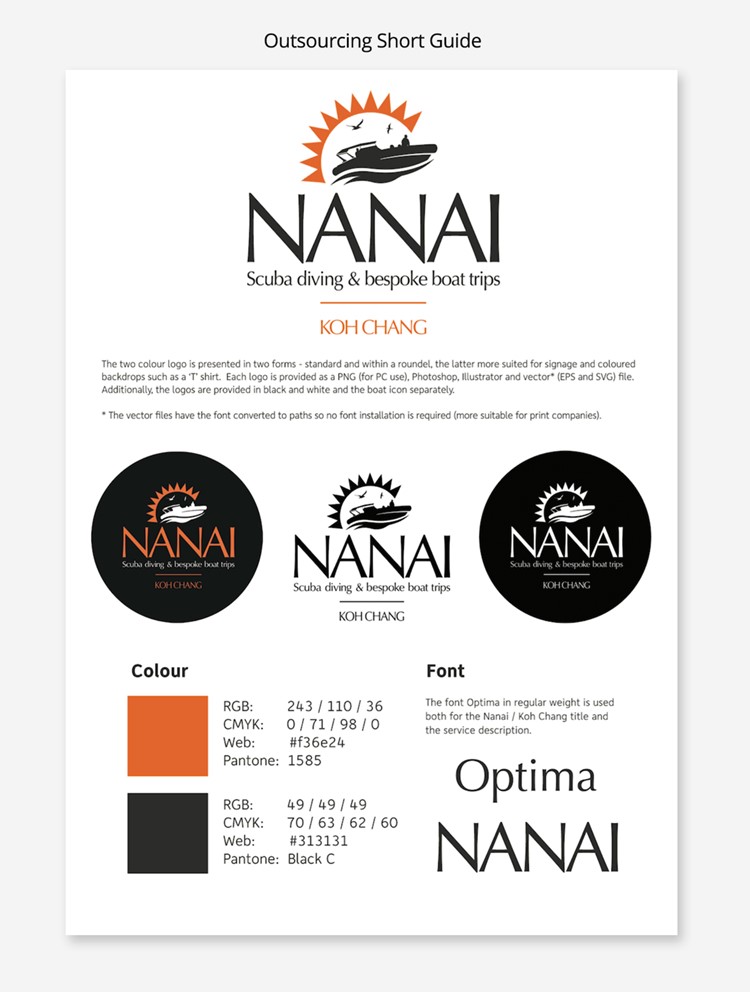 It's good to share
Why not say hello?
Submarine can help you respond effectively to a new business challenge or support a concept for feasibility, in order to get your project off the ground.  We operate discreetly and are happy to work through an NDA or contract.  Back-end code samples and professional references can be provided. Take the next step.