Content Management (CMS), and why you need it
What is content management? How does the cost of build stack up against external running costs? What are the wider benefits for improving communication and streamlining internal process? 
In this brief article we put a couple of myths to bed and outline the key reasons why Submarine recommend a CMS as a key part of your on-going communications strategy.


Content Management
A content management system (CMS) provides non-technical staff with a user-friendly interface and toolset in support of the delivery and ongoing updates to a website. This includes but is not limited to images, text and electronic documents such as PDFs. Being (web) browser based it is agnostic in terms of operating system, unlike software which is written for a platform like Windows or Mac. Advanced options can include a dynamic page / content creator, image pre-flight, HTML editor and advanced optimisation tools such as a meta tag editor. 
There are a number of clear advantages in deploying a CMS in your communications strategy. These are not limited to websites which have dynamic, interactive or regularly changing content such as an eCommerce store. The significant over-arching benefit is central control in terms of both cost and the integrity of your brand and communication. Outsourcing is expensive; an extended process that increases errors and deteriorates clarity. Content generation and SEO are charged on a retainer - regular monthly agency fees that can be avoided.  With a CMS strategy designed to meet your communication needs, a member(s) of staff can manage the website including page updates, document support (downloads) and regular press releases.  


Cost of build v external cost
Typically, the cost of implementing a CMS will be at the beginning and it generally goes hand in hand with a comms' review and new website build. However, costs are dramatically reduced over a 3 year lifespan, potentially limited to security patches, hosting and domain renewals (which can be proposed in advance for your accounting team if you wish). The following example is based on a real client who was transitioned to CMS with Submarine.
Scenario:  Handcuffed website servicing half a dozen offices.
The website was inaccessible to staff, external edit charges were £1000+  per month, SEO and content / keyword support £500 per month. Hosting: £500 annually. Domains (multiple) £500 bi-annually.

Year 1 cost:   £19,000    Year 2 cost:   £18,500    Year 3 cost:   £19,000    TOTAL:  £39,500 
Scenario: CMS new build, advanced SEO tools inclusive, added security, responsive design for tablet & mobile phone delivery. 
£15,000 - build and deployment. 3 month dev support & training during roll out £3000. Hosting: £500 annually. Domains (multiple) £500 bi-annually. A significant reduction is provided over a 3 year website life-span.*

Year 1 cost:  £19,000    Year 2 cost £500    Year 3 cost:   £1,000     TOTAL:  £20,500  
* the CMS can generally be retained after 3 years with a front end website refresh, typically half the cost of the original build. The savings continue.


Wider benefits
The CMS can be viewed as a central element of your digital strategy beyond presenting the business profile and regular communication. If carefully sourced and implemented, a CMS can help you:
• reduce website maintenance costs and dependency on third-party contractors 
• utilise non-technical marketing staff for regular updates and to manage brand and content assets
• streamline authoring, 4 eyes and (news / support document) publishing process
• ensure consistency of brand, language and the 'look and feel' of the website
• customise your website content delivery with the flexibility to meet on-going business needs
• manage the website from one office or several (remotely), as and when needed
• provide travelling staff with assets (e.g. the latest company Powerpoint updated that day) 
• integrate your website with customer relationship management or a simple contact database
• integrate an electronic direct mail (EDM) process with the website for sign-up and (mail) content hosting
• create specific website landing pages outside of the navigation for promotional marketing with targeted content 
• optimise your website for search engine ratings with meta tags
• support mobile use through management of file size (CMS can pre-flight uploaded images and documents to reduce size).

Implementation
To make the most of these benefits, you will need to define a requirement with regard to your comm's process and any technical requirements such as those imposed by a managed internal network. This includes deciding who should have access to the CMS, the levels of authority required, as well as establishing an approval procedure, for example, staff could have edit rights to prepare changes whilst a manager could publish. Submarine can help you take the first steps to this definition following dozens of successful deployments across a range of sectors.


And WordPress?
WordPress is a free blog platform that works as a CMS. Developed over several years, widely available with many configuration options and accepted by the majority of Internet service providers. It is tempting to look at WP and consider it a cost-cutting development, especially if you have IT or a technical person on your team who can handle the set up. However, even if you do find a person who is a true WP "developer" instead of someone who just adds often insecure free plugins, there is still a very real overhead of keeping up with the frequent security patches and updates. It is very important to keep up to date with the updates even though each one has the potential to render your site unworkable.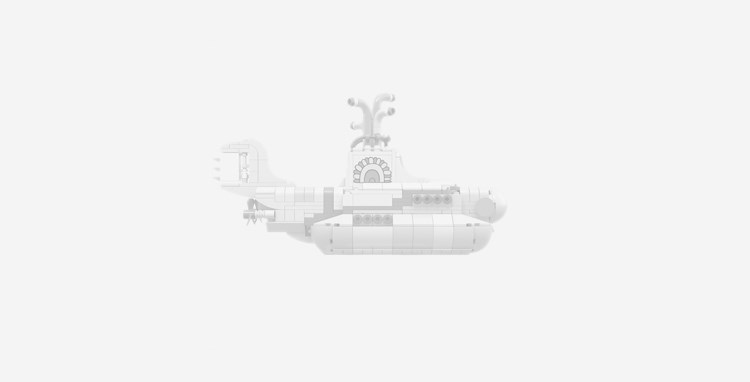 Have you landed here from a web search?
Submarine are a technical and creative solutions provider based on the island of Guernsey near the French coast. Our field of operation is generally the Channel Islands although we do service clients with wider operations within Europe.