Government House, Guernsey
Working with Submarine, the Lieutenant-Governor of Guernsey, His Excellency Vice Admiral Sir Ian Corder KBE CB, and his close administration team have launched a mobile friendly website, providing a wealth of information concerning their activity in the local community and the ceremonial duties of the office.


The Lieutenant-Governor is appointed by Her Majesty The Queen for a five year term, to be her personal representative and impartial adviser on Guernsey, Sark and Alderney. In a positive step forward, the website has been commissioned to promote the office and its activities in an open and professional manner, which highlights the valuable role it continues to effect on the islands and further afield in terms of tourism and good will.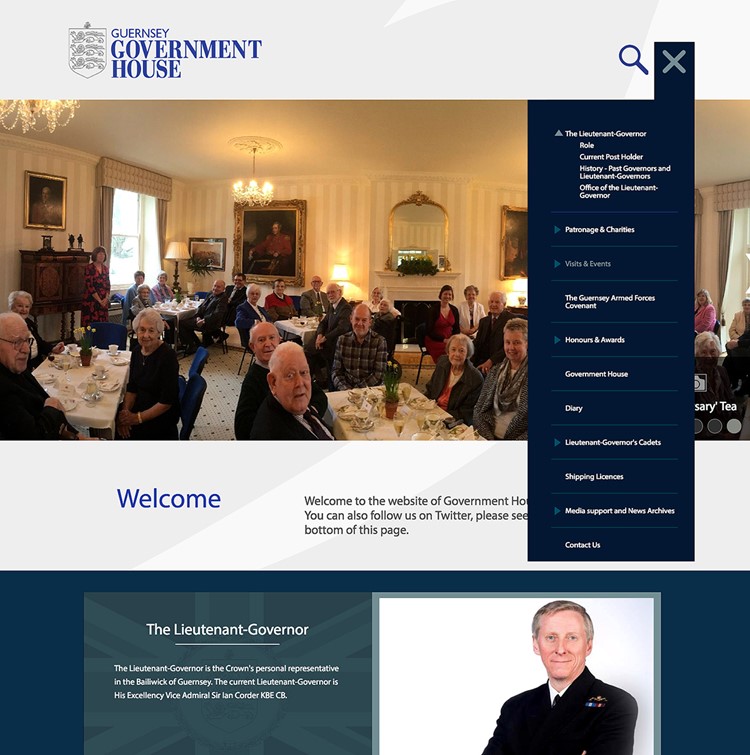 The website has been designed by Submarine and built on the States of Guernsey content management platform ICM, working with States IT and the CMS support team. This reduces the cost of build and upkeep whilst allowing Government House staff an opportunity to manage and develop their own communications.

A simple, straightforward project, developed in partnership and without drama, we thoroughly enjoyed working with His Excellency and the Government House staff. 


Links
Government House:  website
It's good to share
Why not say hello?
Submarine can help you respond effectively to a new business challenge or support a concept for feasibility, in order to get your project off the ground.  We operate discreetly and are happy to work through an NDA or contract.  Back-end code samples and professional references can be provided. Take the next step.